The year is still fresh, but 2014's already brought us a number of great new SFX libraries. Go back to analog times and the earliest days of digital with new collections from New Sound Labs and Dynamic Interference. Monkey around with HISS and a ROAR's latest offering. Or just blow the whole thing up with help from Blastwave FX.
New Sound Labs – NSL012 Floppy Drives

This library features recordings of seven computer disk drives: two 3.5″ floppy drives, one 5.25″ floppy drive, three Zip drives, and one SuperDisk drive. All drives were taken apart to access and manipulate the stepper/eject motors to create unique sounds. These range from electronic percussive bleeps and glitchy noises, to electromechanical motor movements. Check the New Sound Labs website to learn more.
[soundcloud url="https://api.soundcloud.com/tracks/131989456″ params="color=ff5500″ width="100%" height="166″ iframe="true" /]
Dynamic Interference – DynInt003 – Cassette Deck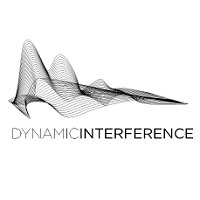 This collection is comprised of sounds recorded from three portable cassette decks: the RadioShack CTR-120, Marantz PMD-222, and a Sony TCM-121. The library includes all of the transport controls, each deck in operation (play and fast-forward/rewind), and tray opens and closes. There are some great click sounds in here, perfect for designing analog interface sounds and latching mechanisms. Check the Dynamic Interference website to learn more.
[soundcloud url="https://api.soundcloud.com/tracks/132928415″ params="color=ff5500″ width="100%" height="166″ iframe="true" /]
HISS and a ROAR – SD017 – Monkey Vocals

Recorded over the course of two months on the island of Shodoshima in the Seto Inland Sea of Japan, Tim Prebble's collection of Macaque monkey screeches, moans, and clicking vocalizations is perfect for your creature sound design needs. From loud and aggressive to soft and nurturing, this collection will be a great addition to your own library of sounds. Check the HISS and a ROAR website to learn more.
Blastwave FX – Crashes & Explosions
The Crashes And Explosions Combo Pack is a limited-time-only collection that features 1,000 hard-hitting HD sound effects from the Blastwave FX catalog, including nearly 200 previously unreleased files. There are tons of crashes with glass, metal, wood, rock, brick and a mixture of elements, as well as earthquakes, fireballs, fire ambiences, Molotov cocktails, mass destruction, LFE elements and explosions from dynamite, C-4, black powder, cannons, grenades and much more. This is the collection you need to make your next project go crash, bang, boom! Check the Blastwave FX website to learn more.