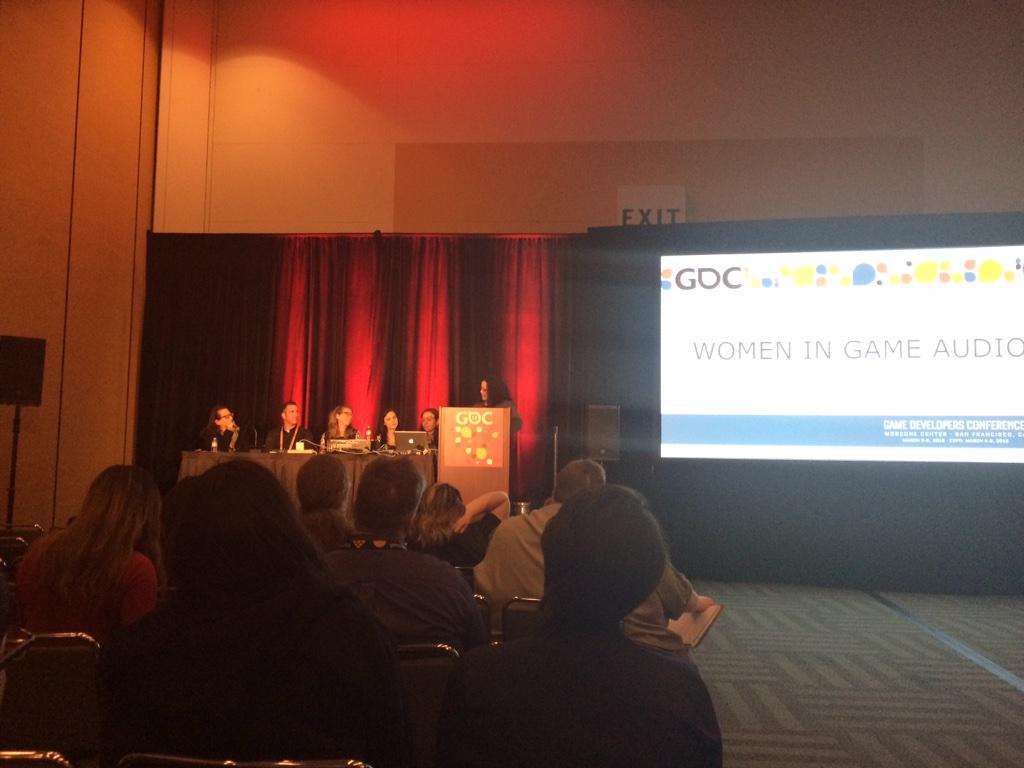 Guest contribution by Natalia Perez
Let me begin with a brief preface about myself.  I am a woman studying film music and game audio at Berklee College of Music. I came to GDC for the first time this year wide-eyed and eager to learn.  Coming from an institution that is 70% male, I know all too well the gender disparity that exists in everything I love and do.  Though I have been fortunate enough to not let this affect me in a negative way, it is still a problem I am very passionate about addressing, hence why I decided to review this particular panel.  I will be going over the topics that were presented, the answers the panel provided, and what I learned myself. Please note that any answer not directly quoted is to be taken as a mutual consensus by the panel. 
The goal of the Women In Game Audio panel was to address the difficulties women face as they try to cultivate their careers, the pros and cons of versatility versus finding your own distinct voice, and how both men and women can help support more diversity in the industry.  
Speakers included Laura Karpman (Lead Composer, Laura Karpman Music), Penka Kouneva (Lead Composer, Kouneva Studios), Paul Lipson (Senior Audio Director, Microsoft Studios), Corina Bello (Sound Designer, High Moon Studios), Benedicte Ouimet (Music Supervisor, Ubisoft Montreal), and Belinda van Sickle (President, Women in Games International).   As you can see, we have quite the line up here. So what did our speakers have to say?
Read More