Happy New Year from all of us here at Designing Sound!
This month is going to be devoted to a lighter, slightly braoder topic of discussion…Plug-ins. This won't be an open-ended, catch-all, "any and every" discussion, though. We'll be focusing on the novel, weird and wacky side of these tools we all use in sound design. Plug-ins that create strange, esoteric and exotic sounds; unsung features that tend to be overlooked, creative methods of abuse that yield beautiful and unexpected results; genius implementations that afterwards seem so obvious, you wonder why you never thought of it yourself…
That's what we're going for this month! To whet your whistle, here's a little creative abuse from Youtube user BjerkeRobin.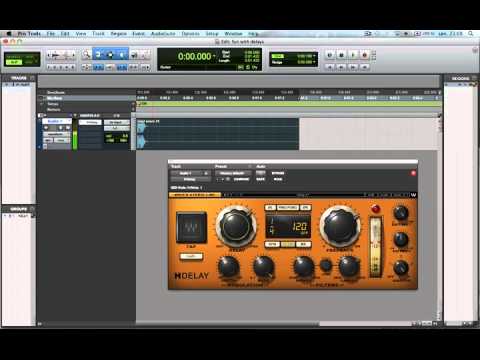 As always, we encourage contributions from the community. This month, in particular, really lends itself to all kinds of ideas…from the big to the small. If you have something you'd like to share, contact shaun.at.designingsound.org for more information. Next month, we'll be looking at the concept of "loudness metering." If there's something about that subject that puzzles you, let us know so we can try to incorporate it into our coverage…or, if it's a subject you're very comfortable with, why contribute yourself?
Read More