I thought a quick video would be the more efficient way to present this one.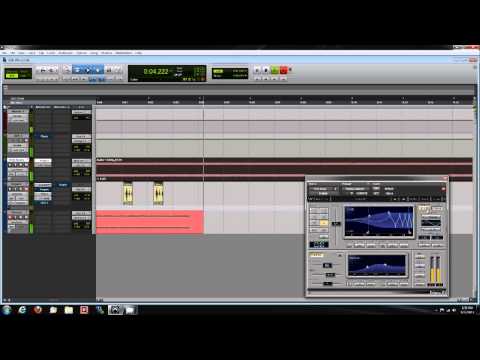 Read More
Welcome to the third part of this series of articles dedicated to explore the sound design suite of Waves. Today the turn is for five powerful modulation-featured plugins included in the bundle:
Enigma
H-Delay
MetaFlanger
MondoMod
SuperTap
"These plug-ins make up what I like to call my "Audio Mangler Gang of Toys." I use all of them because of their ability to modulate an element or sound. For me, they really are the heart of any Sound Design." – Scott Martin Gershin

Enigma
This plugin really lives up to his name, an "enigmatic" processor loaded with lots of cool features for creating all kind of unique effects.Enigma was created as a special and complex processor. I can't specify what kind of effects you can get from this big guy, since it combines different types of audio effects such as filters, reverb, flanger/ phaser, plus modulation thru a LFO.
Enigma's signal flow structure is internally complex but the plugin is not very complicated to use. However it has some delicate parameters to care about. There's a section for controlling the filters and notches (the heart of Enigma) along with a really nice graphical representation of the process, which also offers control features. There's also a section with reverb controls, but approached in a very unique way allowing it to making echos and all kind of crazy effects. Don't think about a reverberation effect. Think about a reverb algorithm used for creating modulated echoes and crazy reflections, not smooth and real spaces.
I personally love Enigma for a lot of taks, specially experimentation. For me there's always a surprise and magical factor obtained with it. It offers several parameters that you can twist easily and get subtle changes, as well as some crazy controls such as Depth or Decay Time, that can make drastic changes by just changing the value a little. It can be useful for creating crazy sounds but it can also be useful to modulate and mix just a bit inside the audio content, adding a very special flavor to it.

H-Delay
As the same as H-Comp, H-Delay was developed as an hybrid processor featuring several vintage modeled units, but this time several types of delay and time modulation effects. This plugin can do a lot of echo tricks, including some classic effects with an old school feeling on it. Its modulation and filter parameters allow you to do a lot of things more, and it can even reduce the sample rate of the resulting sound, by turning on the LoFi function included.
Apart of being a very solid delay unit, I think its modulation/filtering capabilities are my favorite features. This machine can be used as a conventional/classic delay, but also as a very special signal generator toy for creating some cool tones, sweeps, beeps, and even some cool old school sci-fi sounds. I remember me playing this to simulate those classic theremin modulations. That"s pretty fun to do. Here is the trick for getting cool signals to work with:
Loop a sound and record the looping in real time in your audio application
Add H-Delay and go to Load – Full Reset
Turn off the filters. You shouldn't hear anything (since all frequencies from 20Hz to 20kHz are cut), but ñeep looping
Then set the Feedback to extreme parameters. Above 130 or so should be fine but I like to go to the extreme when making this kind of material.
Now is just about playing with the filters. For example, if you want to create some high sweeps, you could start activating and tweaking the high pass filter. Also then you could modulate the signal for adding some movement, etc. If you want  to obtain some sub-harmonic and low end signals, then is just to start from step 4 and then move the low pass filter and the letting the feedback evolves. Then is up to you.
"My favorite use of H-Delay is to generate sub-harmonics. I use it inline with LoAir to create mega "sustained" sub bass." – Charles Deenen
Read More