[Written by Peter Albrechtsen]
Music is sound and sound is music.
That's how it is for me. I'm a big fan of all kinds of music and music really influences all aspects of my work. I wanted to share with you some different songs and talk about how they've inspired my work. It's by no means a list with all the artists I love – there's no Kraftwerk, no Fela Kuti, no Miles Davis, no Slayer, no Philip Glass, no Nina Simone, no Boards of Canada, and, shame on me, no Radiohead. But nevertheless, here are 10 tracks (well, the first five) that have meant a lot for my work with sound:
Elvis Costello: I Want You
I can actually say that this song has been life-changing to me. When I went to the European Film College back in 1995, the film sound teacher played this song as his way of introducing himself and his course. At that point I didn't know much about film sound but I was hooked immediately and I signed up for his lessons. Since then, there's been no going back.
There was something about this track that totally mesmerized me. I've often been wondering why I had such a big emotional reaction to this song. I've got lots of respect for Costello's skills as a songwriter and how he constantly evolves but I'm not a big fan in any way. This song stands out and I can keep listening to it – it draws me in every time.
Musically, it's not advanced in any way. Rather, it's the opposite: The sound is pretty hissy, the guitar playing is rough around the edges and the organ is severely missing some low-end. But it doesn't matter. Actually, it sets for the perfect tone for the very rough emotions that Costello is singing about. And then, there's the voice. You can just hear that every word is important to him. "I want you," he's singing over and over again and you just know that he means it. He wants his love. Now.
Working as a sound designer for film, I've learned from this how much performance means. Performance means way more than perfection. Actually, a great performance is often not technically perfect in any way but moving because of its faults, mistakes and errors. If an actor's voice sounds a bit jagged it can add a lot of emotion to a scene. Don't strive for perfection. Strive for emotion.
The Beatles: Tomorrow Never Knows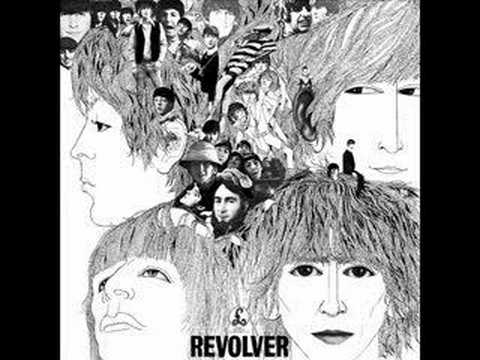 In the interview earlier this month I mentioned how classical music was here, there and everywhere in my childhood home but actually there was one more thing dominating the airwaves: The Beatles. My dad loved The Beatles right from the start and got most of the old singles and all the albums, of course. But he wasn't just in it for all the wonderful melodies but just as much for all the crazy sound experiments that the band and producer George Martin did. "I Am the Walrus", "A Day in the Life", "Being For The Benefit of Mr. Kite!" and this one, "Tomorrow Never Knows", those are some of the tracks that got most airplay.
It's simply astounding music. For me as a sound designer, I've learned from this how much you can get away with soundwise if your melody/story/script is strong enough. But I've also learned how much fun it is to play around with sounds – the most banal sounds can be amazing and provide a new emotional perspective and tell new stories if you pitch them down, turn them backwards, apply weird reverbs to them.
The album "Revolver" (from 1966, amazingly enough) stands for me as the Beatles' masterpiece among masterpieces. It's a tour de force and the first time Beatles really used the studio as an instrument in itself – and "Tomorrow Never Knows" is the prime example. Just check out the crazy solo that starts about a minute in, it sounds like nothing else, like nothing is playing exactly the way it should but amazingly musical anyway. It's pop and avant-garde as one. Listening to this song makes me realize that the world of sound is one big playground.