Demonstration of SSX's 'RUMR' system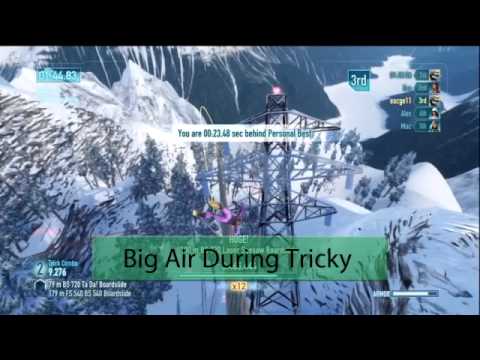 Ted Conley, Audio Director of EA Canada and the technical artist behind the RUMR (Realtime User Music Remix) system, has uploaded a video demonstrating how to utilize the custom soundtracks features of SSX, and the RUMR system. In the five minute video, Ted explains and demonstrates the various methods used to dynamically accentuate player performance, using runtime parameters, sampling, filters and a wide variety of DSP effects.
Skip ahead to 1:35 of the video to bypass the custom soundtrack ripping tutorial, and get straight to the action.